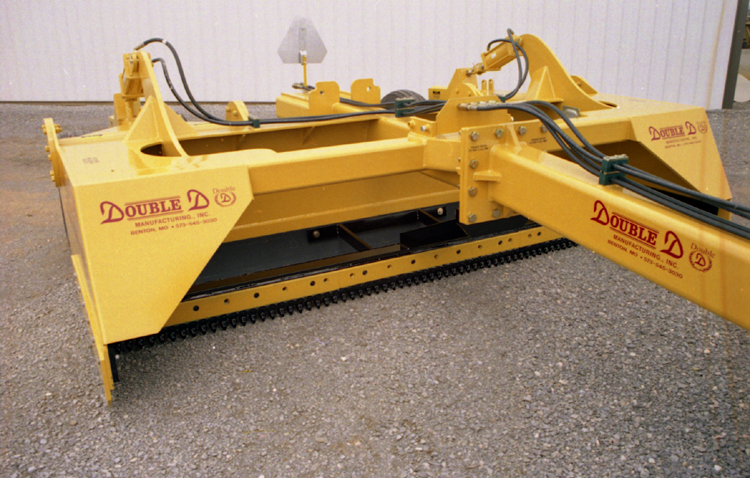 This is a Grade King Leveling Scraper with an Aggression bar installed
The aggression bar is mostly used in road grading applications.
It has the capability to cut up to 2 inches deep and bring the old gravel back up to the surface.
This greatly decreases the amount of new material needed to maintain a gravel road.
The operator can use a variety of different blades to get the results he is needing, including a stinger blade (shown).
The aggression bar is simply bolted onto the Grade King, which makes it easy to remove.
The aggression bar is made from mostly 1 inch thick steel bar.